Genocide in Congo: To understand briefly how the Rwanda, Uganda and the Congo by their armies killed and still killing Congo people. Unique in this 21st century!
DRAMA IN U.N (united Nations) OVER CONGO
GENOCIDE: Ban Ki Moon in Rwanda

DR Congo 'genocide' report delayed by UN
The UN has postponed the release of a draft report that accuses the Rwandan army of possible genocide in DR Congo.
It follows angry protests from Rwanda about details in the leaked draft, with Rwanda threatening to pull its troops out of UN peacekeeping missions.
The UN high commissioner for human rights says when the report is finally published on 1 October, it will have (GO TO THE RELATED PAGE)
10 YEARS LATE, THE UN WACKUP FOR THE GENECIDE IN CONGO. THE AFRICAN HITLER, THE RWANDA PRESIDENT WANTS UN TO CHANGE THE WORD GENOCIDE TO A SOFT ONE!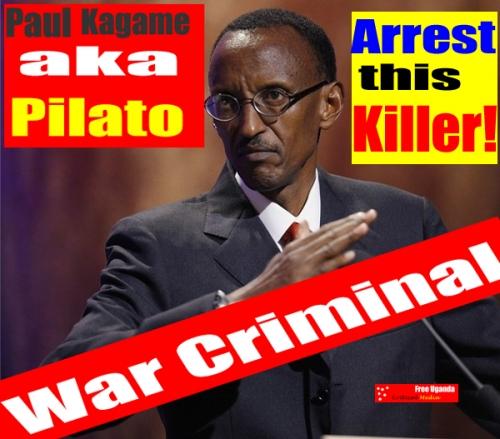 GENOCIDE IN CONGO
Goma, Democratic Republic Of The Congo (CNN) -- The Rwandan military and an allied rebel group massacred ethnic Hutus in the Democratic Republic of the Congo in the aftermath of genocide in Rwanda, says a leaked draft report commissioned by the United Nations.
The report states that it is not making a definitive conclusion on whether the slayings in Congo amounted to genocide, and that a competent judiciary would have to try the cases.
Commissioned by the office of the U.N. High Commissioner for Human Rights, the report says "tens of thousands" of Hutu (go to the ralated page)